To see serial number and version of Geeni camera, follow the below instructions:
1. Open the Geeni app and from the main devices list select Geeni Camera.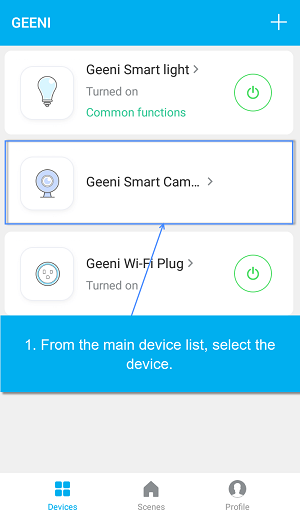 2. Click on the device setting "Three dot icons" (…) at top right corner.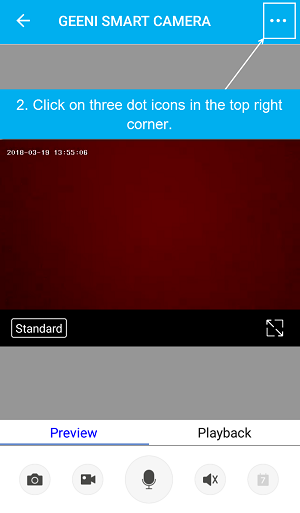 3. Select for what you want (serial number or version) to see them.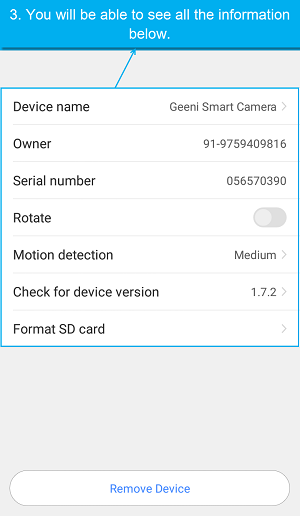 AR-6