To change the color of the Geeni lights, follow the below instructions: 
1. Open the Geeni app & from the main device list select bulb & turn the bulb on.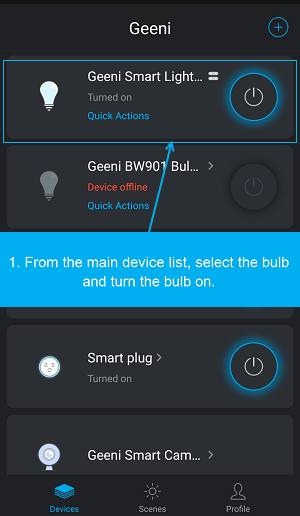 2. Select 'color' tab.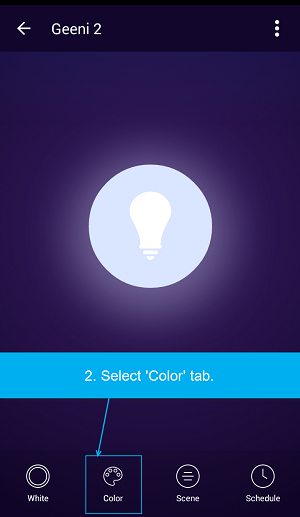 3. There will be a color ring with a dot. Move the dot along ring to change color.