To format the memory card of Geeni cameras, follow the below instructions: 
1. Select the Camera from main devices list.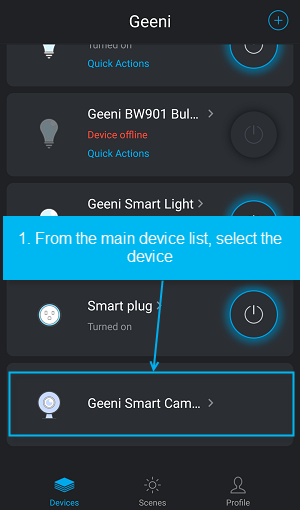 2. Select (….) button then Go to settings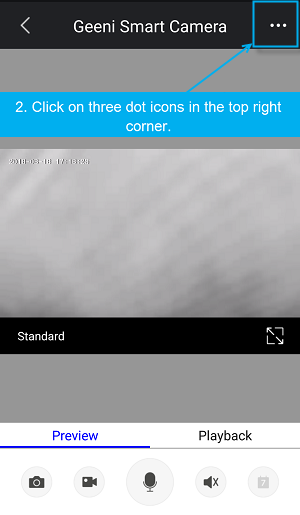 3. Now select Format SD card.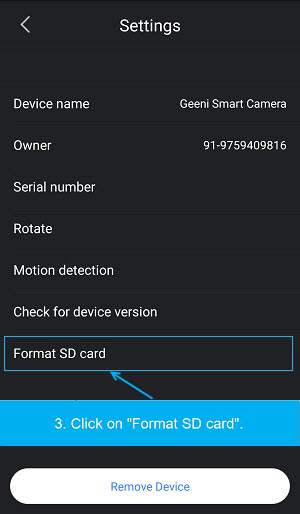 Once you've formatted the SD card, go back to recording & check alarm If the issue persists.
AR-5